Ready to make that switch to tech but don't know what Tech skills you need to pursue? Launch your tech career by pursuing tech skills that are in high demand
Tech is a broad field with so many interesting areas to explore, social media and people's experiences have exposed us to the big and hidden opportunities in the tech world and there is space for everyone interested. In an Udemy survey, over 50% of company learning & development leaders listed tech skills as their most important training priority for 2020.
In this article, we will look at the top 10 tech skills in demand in 2022, the easiest tech skills to learn, tech skills in demand 2022, and a little explanation of these tech skills that will help your decision-making.
Here are 10 tech skills in demand in 2022
1.    Data Science & Analytics
Data Science explores new ways of using and interpreting data while Data Analytics focuses on analyzing datasets to find new insights and solutions to problems. These tech skills both may have different goals but they share a common resource: data. Both of these disciplines can be closely related, and in some cases, one can be considered a branch or subdiscipline of the other.
The field of data analysis is more entry-level, but it leads to a career in data science, which is more advanced. Both jobs are in demand across a wide range of industries.
Because of their growing importance in the technology sector, these two areas are consistently in-demand, and revenue from big data applications and analytics is projected to grow from $5.3 billion in 2018 to $19.4 billion in 2026. By 2022, the banking, manufacturing, professional services (e.g., financial advisors, accounting firms), and federal government industries are expected to invest a total of $129 billion in Big Data.
2.    Data Engineering
Data engineering is the complex task of making raw data used to data scientists and groups within an organization. Data engineers also create predictive models and analyze trends for the short- and long-term.
Data scientists rely on a team of engineers to build the tools they use to perform their work. According to Burning Glass Technologies, the hiring growth rate for data has increased by nearly 35% across a wide variety of industries.
3.    Artificial Intelligence
Artificial intelligence (AI) as a tech skill is a branch of computer science concerned with creating machines capable of performing tasks normally requiring human intelligence.
Artificial intelligence meaning cannot be explained without mentioning the types of artificial intelligence which are reactive machines, limited memory, theory of mind, and self-awareness. Artificial intelligence examples are; Siri, Alexa, Email spam filters, self-driving cars.
AI is influencing the workforce, making it an exciting time for programmers looking to make a change. Hiring growth for AI practitioners grew 32% between 2019 and 2020.
As AI becomes more mainstream (and as businesses implement AI to keep up with demand), companies will need specialists with specific skills in the field of AI, such as natural language processing (NLP), automated speech recognition (ASR) and automation.
4.    Machine Learning
Machine learning is a type of artificial intelligence that allows the software to become better at predicting outcomes without being explicitly programmed to do so. Machine learning algorithms use historical data as input to predict new output values.
Machine learning and artificial intelligence work together, Artificial intelligence is a technology that enables machines to perform tasks that normally require human intelligence.
Machine learning is one of the most innovative and exciting fields moving into the future. It's used in many instances today, from Siri, chatbots to predictive analysis to self-driving cars. The use of machine learning in drug development has helped scientists predict more accurately how infectious a patient with a particular strain of the COVID-19 virus is likely to be and increase the speed at which new drugs can be developed.
Machine learning can be applied to every industry like healthcare, education, finance, etc. like every other tech skill.
According to a 2016 Gartner report, 49% of companies are currently exploring or planning to implement machine learning. Common use cases include recommender systems, generating customer insights and intelligence, and detecting fraud.
5.    Cybersecurity (Network and Information Security)
The term cyber security refers to protecting computers, servers, mobile devices, electronic systems, networks, and data from malicious attacks. It's also known as IT security or electronic information security. The term applies in a variety of contexts, from business to mobile.
why is cybersecurity important? Cybersecurity protects sensitive data, personally identifiable information (PII), protected health information (PHI), personal information, intellectual property, data, and governmental and industry information systems.
For any company that collects customer information or deals with sensitive data of its own, keeping networks secure is paramount. The rise of hacks and the increasing popularity of remote work underscore because cybersecurity is a needed skill in business today. In fact, demand for security engineers has increased 132% in the last year.
The bad news: Due to a shortage of people trained in network security, your skills may be needed now more than ever.
The good news: There's a gap in the market that you can fill.
6.    UI/UX Design
UX design refers to the term "user experience design" while UI stands for "user interface design". UI and UX are different but in the same family. While both elements are crucial to a product's success, the roles are very different—one focusing more on the product development process, while the other is more of a design-related position.
UI specialists design websites and apps to be visually appealing, easy for users to navigate, and flow well. UX specialists conduct a lot of research and testing, coordinating efforts with UI designers and developers, to consider every element of how users will interact.
Ultimately, UI is better suited for those who want to focus on the look and feel of a page or product, while UX is better suited for those who want to help an organization meet the needs of their users through testing and analysis.
7.   Product Management
The job of a product manager is to look after a specific product, making sure that this product succeeds. In order to increase the chance of success, a good product manager will always depend on the help of his or her team. There are two facets of Product Management —bringing new products to market and managing existing products.
Product management is too diverse a field to be described by a single job description; the characteristic responsibilities of product managers may look different across different companies and product types (software, apps, physical products, etc.) and may entail considering market demand, conducting surveys and potential user tests, acting as a liaison between developers and designers assigned to the product, etc.
If you are working on a technical product, you can be more successful if you understand and speak tech terminology.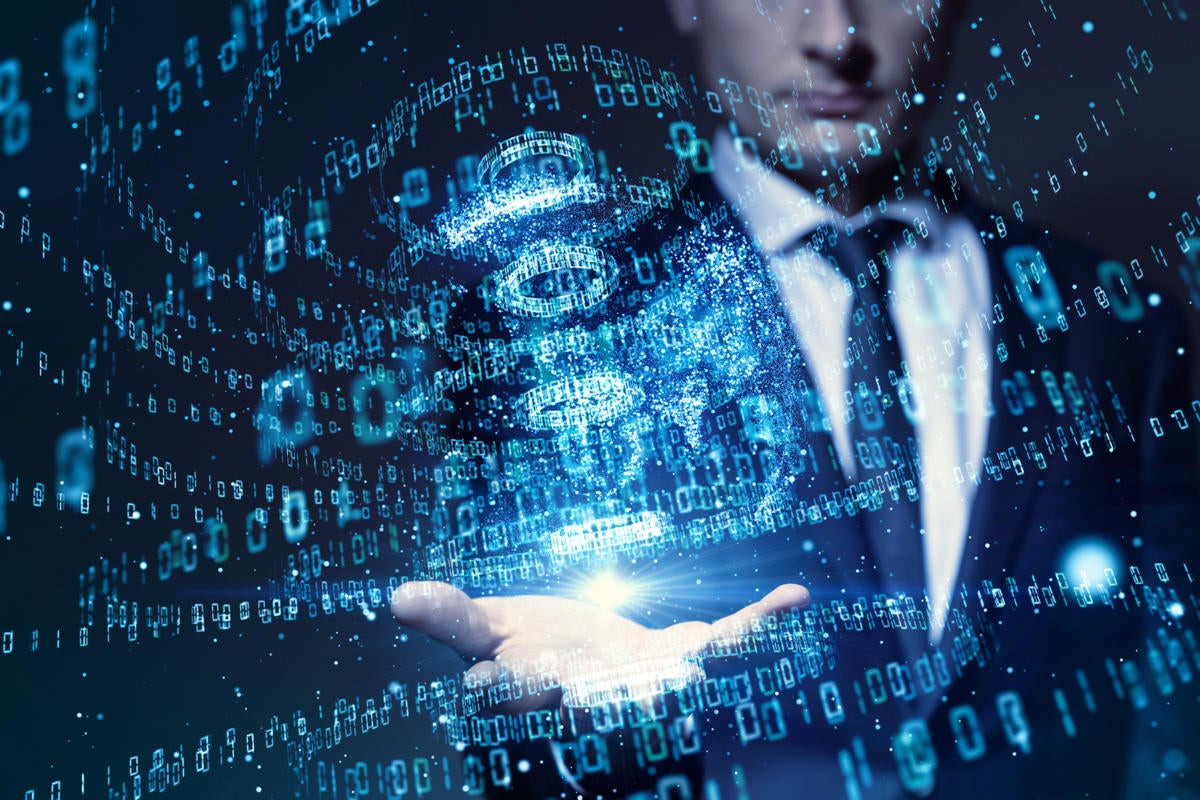 8.    Blockchain
Blockchain was originally created for Bitcoin, but it has evolved. The technology can now be used in a variety of fields, including crowdfunding, peer-to-peer payments, file storage, identity management, digital voting, etc. Learn more about what is blockchain technology, blockchain jobs, types of blockchain, blockchain development in this article
Some of the skills you need to know for a career in blockchain include networking, cryptography computing, database design, and programming languages ranging from Java, JavaScript, and C++ to Go, Solidity, and Python.
9.    Cloud Computing/AWS
Cloud computing is the delivery of computing resources, database storage, and other IT services through a cloud services platform via the Internet, with pay-as-you-go pricing.
More companies are switching from on-premise server infrastructure to cloud solutions, creating more jobs for cloud computing professionals. According to Forrester Research, the market for global public cloud services should grow 35% to $120 billion in 2021.
What is Amazon Web Services? It's a cloud computing platform owned by Amazon.com, Inc., which offers over 175 different services. Engineers, cloud architects, and system administrators may be particularly interested in what this platform offers. AWS-certified IT professionals earn substantially more than their non-certified counterparts; the certification is among the most lucrative skills a person can learn to level up their tech career.
10.  Mobile Development
Mobile application development is the process of developing software programs to run on mobile devices. This type of software development seeks to improve the functionality and user experience of programs designed for mobile devices, which differ from those created for desktop computers.
There are currently 3.8 billion smartphone users in the world, and that number is expected to grow each year. This means that companies who want to stay relevant don't just need websites; they need mobile apps. If you can build apps for others, you can build and sell your own as well–so it's an ideal career path for aspiring entrepreneurs.
Please follow and like us: