Nigerian Celebrity Marriages you should "God when"
Suddenly when an adored celebrity marriage collapses, comment sections become filled with humans swearing off marriages. Reading through the comments section of the recent JJc's post on his separation with Funke Akindele (people's favorite) or many other celebrity separation/divorce gist like that of Kim & Kanye and others you'll be surprised at how people only want to get married or crave marriage because of how long or how sweet they think their favorite celebrity is having it, once that's over its a world of "I'll never get married".
It's really no one's business how you view marriage, who your couple's goal is, and how sweet you want your own marriage to be but Despite the difficulties in marriages that may lead to failure and its eventual end, there are quite a number of Nigerian celebrities couples with successful and happy marriages and not all are destined to break up until proven otherwise. 
In fact, quite a number of celebrities keep their marriages out of the spotlight,
some seek the help of online prayer warriors, and other couples who do the regular show-off have managed to scale through even with the numerous female fans lusting after their celebrity husband
For those who cherish celebrity couples and "God when" their marriages, these are successful Nigerian celebrity marriages you can adore.
Olu Jacobs and Joke Silva 
Arguably the most well-known celebrities with a successful marriage and have been married since1986. These top Nollywood actors and pioneers in the industry have spent over 30 years together through the rough times, health challenges, and loss of their child.
What better celebrity couple to idolize if not them.
2. Omotola and Matthew Ekeinde
We've all known Omotola Jalade for a long time on our screens and how much she speaks about her marriage to Matthew Ekeinde. They have been married for over 20 years despite the controversies and scandals associated with the celebrity life albeit a lie or not, they have managed to stay off scandals and have had a blissful marriage best to the public knowledge.
3. Fela and Tara Durotoye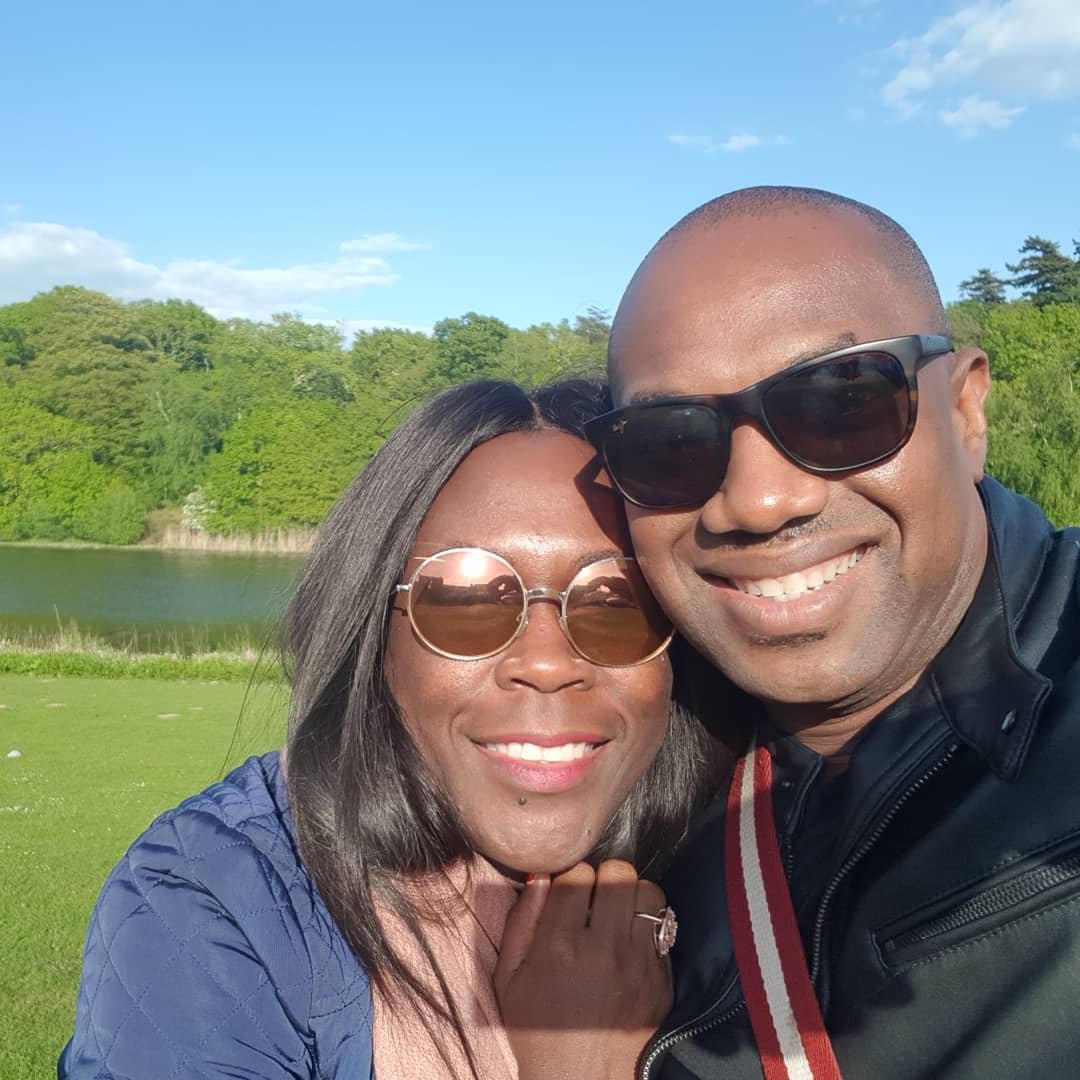 A leading pioneer in the make-up industry with her husband Fela Durotoye, a well-known motivational speaker in Africa have had a lasting marriage for 21 years. This couple never cease to talk about how amazing marriage is, Tara oftentimes shares tips on relationship and marriage. They keep their issues away from social media which have kept them away from media scandal. 
4. Tunde and Wunmi Obe
This Nigerian show business couple we knw as T.W.O are a tag team of creative minds and successful celebrity couple. We hardly see anything about them or marriage on the internet maybe because they're not from the age of social media. They met in the 90's and since then have stayed married to for 24 years.
5. Omoni and Nnamdi Oboli
Married for almost 22 years, the Nollywood actress and her hubby seem like that perfect match. One can almost mistaken them as siblings as they almost look like themselves with their matching outfit.
6. RMD and Jumoke Adegbesan
Despite the rocky boat their marriage faced,  RMD and his wife waxed stronger as their marriage has lasted for years. 
7. Timi and Bukola Dakolo 
After dating for 2 years, they got married in 2012. Timi Dakolo's marriage is a real definition of God when, the obvious show of support is something to be adored. They do not fail to let the world know how crazy they are about each other with on their social media.
Its beautiful to see.
8. Bright (basketmouth) and Elsie Okpocha
Although not a fan of posting private issues, The almost 12 years of marriage couple never cease to shower each other with words on special days. 
If you must idolize celebrity marriages whose realities are far from you, Instead of focusing on the failed marriages in the industry, there are numerous celebrities with successful marriages whose experience you can learn from. Although people tend to get more excited with negative news and get easily influenced by it (that is those that do not know what they want in life), There's more to life. 
Some other celebrity couples
Bovi and Kris Asimonye Ogbonna 
Obi Cubana and Ebele Iyiegbu 
Darey Art Alade and Deola Ayeni
Desmond and Victoria elliot 
Eldee and Dolapo
Mercy Johnson Odianosen Okojie